When to Call in the Computer Experts in a Civil Litigation Case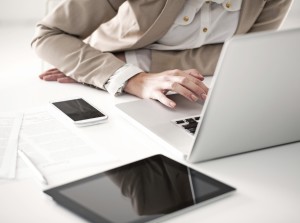 Civil litigation cases cover a variety of legal issues. Some can involve minor situations such as disputes between neighbors to major cases such as medical malpractice. Experienced and skilled civil litigation attorneys know that no two civil litigations are the same. Each party has his or her own unique situation that plays a part in every case. However, most civil litigation cases have one goal in common: seeking a proper settlement for any damages that have incurred or suffered due to negligence or a crime committed by a third party. For all civil litigation cases, regardless of how minor or major they may be it is helpful to have a knowledgeable attorney on your side. The attorneys at Lucas Law PLLC, in Gilford, New Hampshire offer services in civil litigation focusing on personal injury, commercial and personal contract disputes, construction disagreements, real estate issues, and other related legal areas. The professional and skilled Gilford civil litigation attorneys at Lucas Law are dedicated to aggressively pursue each and every case our clients bring to us and will reach the best possible settlement as well as strive to meet client goals in each case outcome. Each case may include pre-trial mediation, out of court settlement, arbitration, or a civil lawsuit that goes to court and is heard by a judge and jury. With technology still in high demand today, and such a dominant resource in our society, the various forms of technology have also become key forms of evidence in many civil litigation cases. Various communication methods such as email, text messages, and even social media messages via Facebook, Twitter, and LinkedIn have all served as viable evidence in civil litigation cases over the last several years to a decade. However, with technology often serving as a prime form of evidence, this often involves computer forensics technicians to search and seize crucial information that is pertinent to any civil litigation case. This tactic is easier said than done, however. Also Read:
In many states the ability and freedom to search another's computer hard drive, email accounts, Smartphone, or other tablet and handheld device is often protected by local privacy laws, unless the technology and devices can be proven as an individual's or organization's own property. Basically if an individual or attorney believes that technology may serve as a key form of evidence, then a computer forensics expert should be acquired early on in the legal process. A computer forensics expert will be able to take the necessary measures and steps to ensure that all hard drives and channels of data are properly analyzed and preserved in order to effectively gather the necessary data. Lucas Law PLLC is proud to serve Gilford, New Hampshire, and the surrounding area the best in civil litigation services. Our NH civil litigation attorneys are experienced, knowledgeable, and skilled in all areas of civil law. If you have a dispute with another individual, business, or organization, or a civil litigation case that may involve the abuse or breach in technology in some form, Lucas Law PLLC, is ready to work with you and provide you the lest legal advice and representation. Contact Lucas Law PLLC today at 603-581-7102 for a free consultation and case evaluation and to learn more about civil litigation cases, the overall process, and how we can help you.