General Business Law Attorneys New Hampshire
Lucas Law PLCC can represent your business legal issue you might be facing in the Lakes Region, Laconia and all over in New Hampshire areas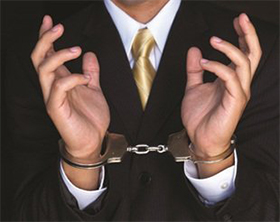 At Lucas Law PLLC, located in the Lakes Region of New Hampshire, we provide general business law services to small developing entities as well as to those businesses that are growing, developing, and transforming. Partnerships, corporations, limited liability partnerships and other entities are all a part of our client list. If you are forming a business in New Hampshire or presently own one and require legal services, the general business law attorneys at Lucas Law PLLC, can provide you with the knowledge, experience, and skills that you require.
Our Services
Our general business law services are varied and wide-ranging. We are proficient and accomplished in business formation, including the creation of entities; development of contracts, guarantees, letters of agreement, warranties, and other such documents; and ensuring compliance in all aspects of state and federal laws, including those areas related to profit, loss, and taxation.
Plus, we ably handle all aspects of your ongoing venture, including disputes and lawsuits related to contracts, client and employee relationships, and financial record keeping and documentation. We are a full-service business law provider.
The attorneys at Lucas Law PLLC are dedicated to providing personalized service at the highest levels, and pledge that we will serve your best interests in every manner. Timely reporting, detailed planning, and excellent communication are hallmarks of our general business law services. Plus, we are able to offer services to a range of clients, from the LLC that is just getting off the ground, to the corporation that is expanding beyond the borders of the state, region, or nation.
We Want You to Succeed
Not only do the lawyers at Lucas Law PLLC, want you to succeed in your business endeavors, but, also, we are dedicated to helping you do so. We will work with you each step of the way as your business launches, expands, and transforms.
We want you to succeed for many reasons. First, in helping to create and sustain your enterprise, we're personally invested in it. Simply put, we feel good when we can help a business owner by providing them with quality legal services and sound advice. Plus, if you succeed so too do we. As your trusted legal counsel, we are fortunate to be connected with a company that is at the top of their game. Your success will generate more success for us too.
Finally, if your entity is part of the New Hampshire business landscape, that means that its fiscal health is tied to the state's financial well being. The greater the number of sound and prosperous businesses in the state, the better off those who live in New Hampshire will be. The economic growth of a business helps both the entire state and its individual citizens.
Contact Us for Business Law Services in New Hampshire
If you require a law firm that provides personalized general business law services, contact Lucas Law PLLC, in the Lakes Region of New Hampshire at 603-581-7102. We'll be happy to meet with you to discuss how we can help your enterprise succeed. Our focus on communication, attention to detail, and overall knowledge and experience in general business law is unrivaled.