Uncontested Divorce Lawyer in the Lakes Region of NH
Lucas Law PLCC Serving throughout New Hampshire as Divorce Lawyer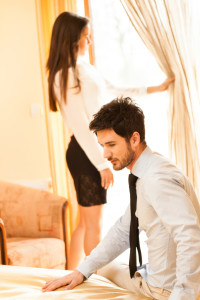 At Lucas Law, PLLC, in the Lakes Region of New Hampshire, we often handle uncontested divorce cases. In order for couple to qualify for an uncontested divorce, they must meet certain criteria. If you and your spouse do meet the various conditions as outlined by the state, it can be a way for you to save time, money, and aggravation.
Qualifying for a Divorce in NH
In order to proceed with your divorce in New Hampshire, one of the three following criteria must be met:
Both parties must live in New Hampshire.
The spouse who starts the divorce process must have lived in New Hampshire for one year.
The spouse beginning the procedure lives in New Hampshire and their spouse can be served with divorce papers within the state.
To Qualify for an Uncontested Divorce
All of the following criteria must be met in order for a couple to qualify for an uncontested divorce:
Both spouses are in agreement that the marriage is beyond repair.
The couple has agreed as to how minor or dependent children that they have together will be dealt with in terms of child custody, visitation and child support.
Together, the couple has determined how they will divide the marriage assets and how any debts will be paid off.
The couple agrees with the above division of assets and debts.
The couple agrees on alimony.
Both spouses will need to cooperate in signing the uncontested divorce petition in county courthouse of the county in which they reside. The document does not need to be signed by both parties at the same time. If there are dependent children involved, then the parents will be required to meet together with a judge for about 15 minutes to ensure that they agree on all provisions regarding their children. After that meeting, they may sign the papers that grant their divorce.
Are You a Candidate for Uncontested Divorce?
You may be a candidate for an uncontested divorce in NH. This process can be fairly fast a very simple, as you and your spouse have worked out all details prior to filing the paperwork. When there are no issues to be settled an uncontested divorce allows the individuals to focus on rebuilding their lives. About 90% of all divorces in New Hampshire are uncontested.
Meeting with a Divorce Lawyer in New Hampshire
The attorneys at Lucas Law, PLLC, have experience in and knowledge of uncontested divorce cases in New Hampshire. When meeting with a uncontested divorce attorney in the Lakes Region from our firm, you are able to review the circumstances of your case in order to determine which type of divorce would be best for you.
Discussion will focus on how you and your spouse are able to communicate, if and how you have worked out issues concerning child support, child custody, visitation, and alimony. If all seems to be in place and properly administered, then there would be no reason to not proceed with your uncontested divorce. However, if there are points of contention or if your spouse is not being entirely cooperative, then another course of action may be necessary.
Our Uncontested Divorce Lawyers in the Lakes Region of New Hampshire Waiting to Serve You
If you are considering an uncontested divorce, Contact Lucas Law, PLLC, in the Lakes Region of New Hampshire or Call at (603) 581-7102. today. We will be happy to answer any questions you may have and to schedule a free, no-obligation consultation. During the consultation, we will ensure that you understand what effect the decisions you have made regarding the dissolution of your marriage will have on you.