Child Custody and Visitation In NH
Family Law Attorney Focusing Child Custody and Visitation Matters throughout the state of NH including Concord, Laconia, Gilford, Tilton and Rochester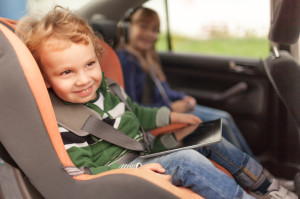 At Lucas Law, PLLC, in the Lakes Region of New Hampshire, we understand how important child custody and visitation arrangements are to the those who are so greatly influenced by the effects and circumstances of divorce: the children. Our divorce lawyers in the Lakes Region are dedicated to making sure that concerns and issues regarding child custody and visitation are settled in a fair and appropriate manner, which means in accordance with the best interest of the child. That means that the divorce attorneys at Lucas Law, PLLC, as well as the New Hampshire courts, will always keep the welfare of the child in the forefront when considering arrangements for child custody and visitation in NH.
Understanding Child Custody & Visitation
It is very important that child custody and visitation arrangements submitted to the court provide proper detail so that a judge will understand exactly how the plan will work and, thus, will be able to interpret the viability and suitability of the arrangements. In the State of New Hampshire, it is imperative that the minor children of divorce have a structured, grounded life that, preferably, includes meaningful contact with both parents. In developing a child custody and visitation plan, parents must clearly outline the proposed arrangements in a manner that ensures the plan may be implemented without adversely affecting the children involved.
What Should Be Included
As far as physical custody is concerned, the preference in New Hampshire is often given to the parent who was the primary caretaker of the child during the marriage. In creating a plan for child custody and visitation, Lucas Law, PLLC, understands that there are some precepts that are important to the court. These include:
Developing an arrangement that allows both parents adequate time with the child.
Ensuring there is frequent and continuing contact with both parents.
Understanding that preference in terms of custody is not automatically given to the mother or the father.
Knowing that if there is evidence that shared custody or that visitation with one parent would be harmful to a child, then the court will make an appropriate decision to protect the child.
Specific Circumstances
The Divorce attorneys NH at Lucas Law, PLLC, will work with you in developing a child custody and visitation plan that will take into consideration any special circumstances related to the well being of your child. We understand that each family is unique, each divorce offers different challenges, and that the needs of children can vary considerably. At Lucas Law, PLLC, we are focused on understanding the specific details and circumstances that may influence your child custody and visitation arrangement.
In making its decision on child custody and visitation, the court will take under advisement each parent's ability to provide for their child's emotional well being, physical safety, and psychological health. In terms of custody, a parent must offer proof regarding their ability to provide their child with various necessities, such as food, clothing, medical care, and other material needs.
The court has various choices regarding where a child will reside. The court may approve a plan in which the child splits their time equally between each parent's residences, or it may deem that the child lives exclusively with one parent, while engaging in frequent and ongoing visitations with the other parent.
Legal Representation By Divorce Lawyers in NH
In order to protect the rights of your child, and, also, your rights as a parent, it is essential that you retain a skilled, knowledgeable and seasoned family law attorney. If you require the services of an attorney in relationship to child custody and visitation in New Hampshire, please contact Lucas Law, PLLC, in the Lakes Region by calling (603) 581-7102. We are passionate about protecting the rights of minor children who are being affected by divorce and will work tirelessly to make sure that a parent retains their rights in relationship to child custody and visitation.