Child Custody and Visitation: What it Means for Divorced Partners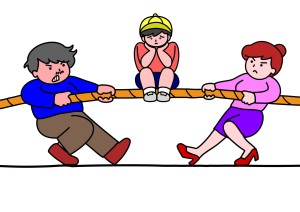 Child custody and visitation rights often go along with family law and divorce proceedings. But what do these actually mean for parents and children? And what can be expected from a legal divorce proceeding and outcome in the state of New Hampshire?
Understanding Child Custody and Visitation
Child custody and visitation agreements and arrangements are often determined and addressed between partners seeking a divorce ahead of time. However, often times disputes and conflicts can arise from custody and visitation arrangements, particularly if schedules between parents vary, disputes between parents are not settled, or if abuse is present and is a part of family law case. Of course, if abuse is present or is suspected in any situation, it is important to alert the authorities and local law enforcement, as well as a qualified and professional New Hampshire attorney as soon as possible. It is very important that parents fully understand their rights as well as the impact certain arrangements and disputes can have on minor children prior to submitting child custody and visitation agreements to the court. It is also important to provide as much detail behind each arrangement and agreement as possible to ensure that you fully understand each arrangement as well as to ensure a smooth family law proceeding process. Also Read: What is the Difference Between Contested Divorce and Uncontested Divorce? In the State of New Hampshire, it is imperative that the minor children of divorce have a structured, grounded life that, preferably, includes meaningful contact with both parents. In developing a child custody and visitation plan, parents must clearly outline the proposed arrangements in a manner that ensures the plan may be implemented without negatively impacting the children involved.
What should be included in a child custody arrangement and visitation agreement?
If you are in the process of drafting an arrangement with your partner or spouse, be sure to include the following details in your child custody and visitation agreements:
Developing an arrangement that allows both parents adequate time with the child.
Ensuring there is frequent and continuing contact with both parents.
Understanding that preference in terms of custody is not automatically given to the mother or the father.
Knowing that if there is evidence that shared custody or that visitation with one parent would be harmful to a child, then the court will make an appropriate decision to protect the child.
Special Circumstances
Of course not all child custody arrangements and visitation agreements can be ironed out easily. The Law Offices of Lucas Law, PLLC are experienced in the areas of divorce and family law to understand that no two family law situations are the same. For those partners or families that have special circumstances, the professional and skilled attorneys at Lucas Law, PLLC, will work with those families and partners to develop in developing a child custody and visitation plan that will take into consideration any special circumstances related to the well being of the children. Lucas Law, PLLC is focused on understanding the specific details and circumstances that may influence the outcome of any family dynamic. All in all, child custody and visitation arrangements are one of the most important, and often one of the most difficult areas of a divorce to iron out. The state of New Hampshire family probate court wants to ensure that the best interests of the children are considered in the legal proceedings of a divorce. The attorneys at Lucas Law, PLLC understand that divorce can be a stressful, challenging, and emotional time for families and children. Contact a compassionate New Hampshire divorce attorney today at 603-581-7102 for a free case evaluation and to see how Lucas Law can help you.