Snowy Weather and Car Accidents: What You Need to Know This Winter to Stay Safe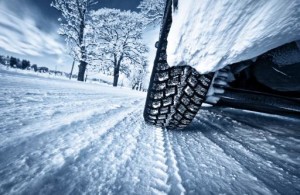 In New England, it is not unusual to find yourself driving a few weeks out of the year in heavy snow and ice. Despite the fact that residents have spent years driving in such conditions, there are still hundreds of auto accidents each year because of slippery roads, whiteout conditions, and excessive snowfall. Even the safest drivers can find him or herself involved in a snow-related accident.
Winter Auto Accident Statistics
It is estimated that over 1.5 million accidents occur each year in the United States due to wintry weather. While the majority of these occurred because drivers were not using proper precautions, others were innocent bystanders or driving safely. To break down those accident numbers further, the U.S. Department of Transportation states:
24% of all yearly crashes are due to winter weather
Over 220,000 are because of snow and sleet
Over 190,000 were due to icy roads
Over 170,000 were due to slushy road conditions
How to Stay Safe on the Road This Winter
There are ways you can avoid winter car accidents and stay safe - and more importantly, avoid being held liable for someone else's injuries. If you are going to drive this winter, make sure to:
Give yourself adequate braking distance. Remember that if you are driving on snow or ice, you cannot brake as quickly as dry pavement. So, give yourself extra space between vehicles and start braking early at stop signs and other street signals to ensure you stop in time.
Have the right tires on your vehicle. Winter tires or studded snow tires will help you drive safely in harsh conditions. Even if you just have all-weather tires, make sure they have adequate tread so that your car does not slip out of control.
Avoid driving when visibility is limited. Sometimes snow and wind combined can create limited visibility. If you can, avoid driving during these times.
Put away the distractions. During a winter storm, you need as much focus as possible while on the road. Put away your phone, keep the radio on a low volume, and avoid talking or becoming distracted to keep your attention on the road.
Injured in a Snow-Related Accident? You Need a Personal Injury Attorney
If you or a loved one has been injured in a snow-related accident, meet with the NH personal injury attorneys at Lucas Law. We understand how difficult it can be to recover from an accident and we want to ensure you receive ample compensation for your injuries and losses. Contact us today at 603-581-7102 for a free consultation.
Related Posts: